Its Wordless Wednesday
So, here is one photo that I love.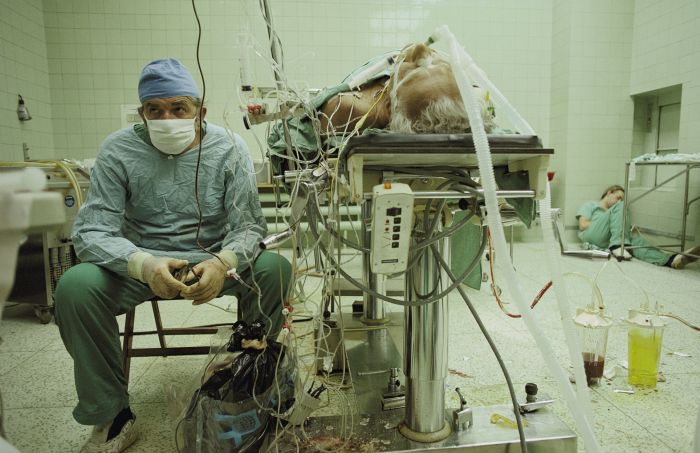 This is
Dr. Zbigniew Religa.
A heart Surgeon.
He performed a 23-hour-long successful surgery for heart transplant.
What I love best is his quote :
"I never let him out of my sight, never turned my back on him,"
Doesn't mean something that seems impossible is not possible to achieve.
We just might need to have the determination and courage to execute it.
(Btw, This photo says a lot. Depends on how you see it)